The Resumé.
of
Janine Farrell Roberts.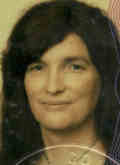 Born in England but brought up as Irish due to influence of grandfather from Falls Road in Belfast who taught her mother the rebel songs.
Tertiary Studies. 1961-63 A First in Philosophy. 1964-67 Masters Degree Theology. 1967-70 studied at LSE & Bedford Colleges, London University. Elected representative of Sociology students, runner up President 1968. 1970 Hons.. Sociology (B.Sc.) Then traveled 1970-71 overland to Australia.
1973-76 National Director of IDA - coordinating educational campaigns on third world issues - funded by aid agencies, World Council of Churches Program to Combat Racism, Methodists, Catholics and other bodies.
1975-78. Worked to help protect the lands of the Wik Aboriginal nation in N. E. Australia. Published a study of Shell's proposed 800 sq. mile bauxite strip-mine. Took part in Aboriginal occupation of the mining camp then went with Aboriginal deputation to Holland. This secured a televised agreement by Shell not to go ahead without Aboriginal agreement. This land is still hunt-gathered and still has its traditional sacred sites.
1976 Edited and co-authored "The Mapoon Books". The Mapoon Aboriginal community had lost their tribal lands to a mining consortium that wanted it as part of a 1000 square mile aluminum (bauxite) strip mine. The Mapoon settlement was burnt to the ground while they were still there. Raised funds and public support and the Mapoon community returned to their land - where they are still living.
Humphrey McQueen, a leading Australian historian, reviewed these books as "the finest, best researched and through study appearing in the Whitlam era."
1976 -1979 Set up Aboriginal support organisations around Europe.
1977 Directed edit with permission of shortened campaign version of the film "Ningla-a-Na" on treatment of Aborigines in Queensland.
1978 Wrote "From massacres to Mining: the Colonisation of Aboriginal Australia"; published War on Want in UK. It was translated and published in Netherlands and Germany. Excellent press including a full page in "The Guardian" in England.
I979 Initiated and researched ITV (Granada) World in Action programme "Strangers in their Own Land." This lead to the discovery that a British mining company had bulldozed Aboriginal tree platform graves, burning the corpses with the trees.
1980. Appointed Mining Impact Consultant to the National Federation of Aboriginal Land Councils.
Commences work advising Aboriginal communities having to deal with diamond prospectors. The first joint meeting of the N.W Australian ( Kimberly) Land Council and the North Queensland Land Council is called to hear her reports of overseas support and discuss strategy.
Aboriginal elders invite her to Oombulgurri Reserve where they have already throw out De Beers. While she was working with the senior Elders, the Australian Government ordered the police in by helicopter to remove her as she did not have a newly required permit from the State Government.
Reason for fuss: the world's biggest diamond deposit has been discovered nearby at Argyle.
1981. Wrote much expanded edition of "Massacres to Mining: the Colonisation of Aboriginal Australia." (publ. Dove (Now Harper/Collins)) Book launch covered on all major TV evening news programs. One of Australia's best known authors, Xavier Herbert wrote in "The National Times":
"There is no doubt about Jan Roberts' feelings in the matter. Yet she handles her history with restraint that makes it a work deserving to be a classic in our history. Every revelation... is authenticated from official records but without marring the dramatic impact on the reader that is usual objective writing." (This was his first review since Miles Franklin)
1981. Commenced to write freelance for "The Age"in Melbourne. Her first article is full page , advertised on television and nationally syndicated. It is entitled "This is the largest diamond deposit in the world, it is Australian, and the South Africans are seeking control." Next day the Prime Minister commented that the South Africans would never get control.
1982. Initiator and Researcher for BBC "Everyman" documentary on Aboriginal spirituality in the diamond rush area. Title is "A Plain and Sacred Right."
As the first journalist to get inside the then secretive Argyle diamond lease, she has a three part series published in "The Age' on the international diamond industry.
1983-4. Co-Produced and co-directed with Aboriginal Elder Robert Bropho, television documentary "Munda Nyuringu"This was the story of the last great gold rush into Kalgoorlie as seen by Aboriginal people. The film's launch was favorably covered on the main TV evening news programs.
This won a Nomination as Best Documentary, a Jury Commendation in Lisbon and was exhibited in major international festivals. It received front page film of the week treatment in the "Sydney Morning Herald".
1985-6 wrote book "Jack of Cape Grim" - an account of how a group of 5 Tasmanian Aborigines (including the famed Truganini who was supposed to be the last Tasmanian) fought settlers and three military expeditions on the outskirts of the newly established Melbourne.
1987 ABC committed to a three part series written by her on the international diamond cartel. The series was called "The Diamond Empire."
1988. Research Daisy Bates - an Irish woman and writer who lived with Aborigines in Central Australia for over 30 years. This entailed driving alone some 3,400 kilometres across deserts, camping with Aborigines, retracing Daisy's travels from her accounts and Aboriginal memories.
1990 the BBC's Panorama program hires her as a producer and sends her to Moscow because she has unique access to a meeting of western intelligence operatives and the KGB.
She broke internationally the "Armsgate" story on the arming of Iraq by the White House. She assists with the unmasking of the Foreign editor of the Daily Mirror as an arms-merchant for the Evening Standard.
November 1991. "The Diamond Empire" goes into pre-production. It is shoot in five continents and is transmitted in the UK, Canada and USA in 1984.
1994. De Beers tries to ban her film in the diamond rush area of Arctic Canada. Their heavy handed action leads to the Federation of Trade Unions, the Sierra Club, Ecology North and the Dene Indians bringing her. to Yellowknife to show her film She is asked to advice Dene Indians on diamond mining.
1995. She commences researching her book "Glitter and Greed" in South Africa and Namibia. She stays in Townships as the guest of the Mineworker's Union. She is the first person banned from the diamond mines by De Beers since the 1988 Emergency - but she gains entry to these mines nonetheless. Her film is shown in these mines.
She is the guest key note speaker at the first post apartheid "Diamond Mineworkers Conference for Southern Africa".
1997 She co-produces the investigative TV program "Monkey Business" for Channel 4's Dispatches series on how a monkey virus contaminated the polio vaccine and is now in many human cancers.
1998-9 further writing and researching on the international diamond trade and many other topics - including for "Glitter and Greed."
2001 Testified at the US Congress in Washington DC on Human Rights and the Diamond Trade - and the role of diamond merchant and Democrat party funder, Maurice Tempelsman
To Contact Jani Roberts